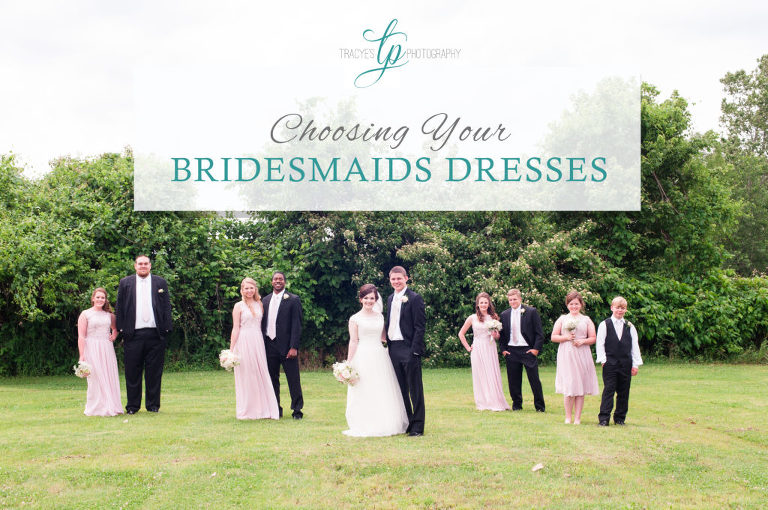 Choosing a color and style for your bridesmaids dresses can be nerve wracking. You are in charge of choosing a dress for your closest friends and hopefully trying to choose something that will be flattering to all of them. There are lots of factors to keep in mind when choosing these dresses. You should consider cost, colors that will compliment, styles that will compliment and of course dresses that will fit the season of your wedding.
Keep in mind the budgets of your bridesmaids while looking for a dress. You don't want to inconvenience your favorite people. And you could even choose a color that works well with all different skin tones. If you don't have one color that you are absolutely in love with, you can even choose multiple colors. I've had several weddings over the last few years that don't use just one color for bridesmaids dresses. Of course, you want them to compliment each other, but they don't have to be the exact same color or even the same style of dresses.
If you have too much trouble just take some of your girls with you and make a day of it.