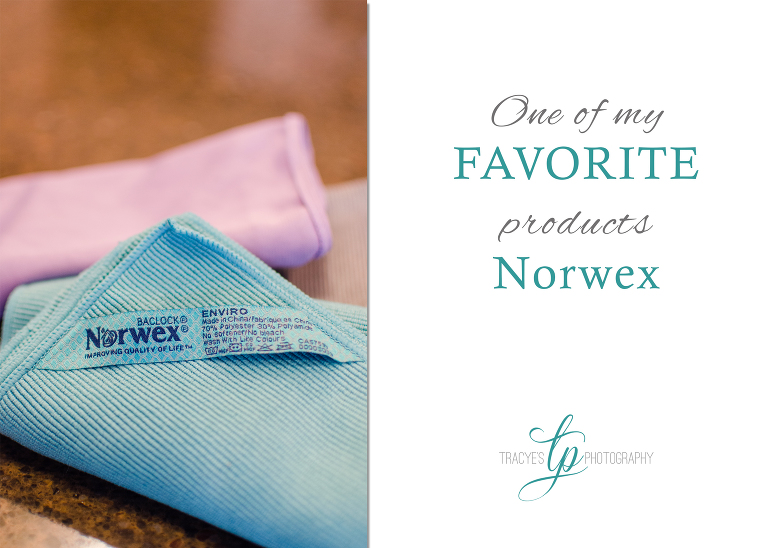 I love for things to be picked up and organized in my home. My idea of cleaning is to pick everything up and put it in it's place, turn on my tart burner so the house will smell great, and turn on my Roomba so there won't be anything on the floors. I really dislike dusting, scrubbing bathrooms and the kitchen. So when I heard several friends raving about Norwex products and how much easier they make cleaning, I was interested. A few years later now and I am completely sold on them.
The first thing to pull me in was watching the videos where they used their envirocloth  to wipe down a countertop that had raw chicken rubbed on it. After wiping down good with just a wet envirocloth, the countertop tested clear of the chicken. Which means you can clean and sanitize by just wiping a wet cloth over your counters and children's hands. So I had to know more.
There is also a window cloth that sounds too good to be true. You don't have to buy windex or cleaners anymore. You just wet this window cloth and wipe it across your windows or mirrors. That's it. Once it dries there's no streaks or marks. It's just clean. Sounds unbelievable til you see it.
They also have a wet/dry dust mop that is amazing. Has the same germ cleaning technology and is incredibly easy to use to clean and mop your floors. Then you just pull the pad off and wash it with your other Norwex cloths.
But my absolute favorite product they offer is their makeup remover/ face cloths. I have had breakouts on my face my entire life. I had hoped it would go away once I got older but it did not. I have tried millions of face products from over the counter to prescription. I spent years trying something for a few months to give it time to work and then moving on to something else once it didn't. Now, I just wet a Norwex cloth and wipe my face down good, and I have no break outs. Don't get me wrong, sometimes I get lazy and don't clean it well or skip a night and then my face breaks out. But as long as I'm consistent and wash my face with just this cloth and water every night and morning, my face is clear. It's so amazing. I highly recommend all these products. And no Norwex isn't paying me anything, but there are few products that I get super excited about so when I do, I like to share the joy.