I've known Jared for many years and when I got the call that he was in need of a photographer to be there for his proposal I was incredibly excited. I was so excited that my amazing friend Jared had found the lucky girl that he wanted to marry and also excited to get to get a chance to be there for it. Jared, being the wonderful guy he is, went all out for this proposal. We met with Jared early in the day to work through the plan. My wonderful husband came with me to help me not look quite as suspicious. I figured Heather might notice a random girl walking around with a camera all by myself. Jared planned for the proposal to happen on  John Seigenthaler Pedestrian Bridge in Nashville.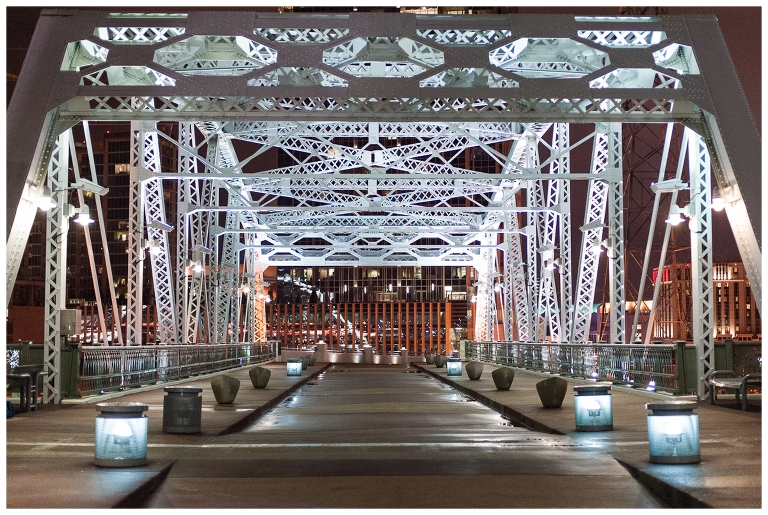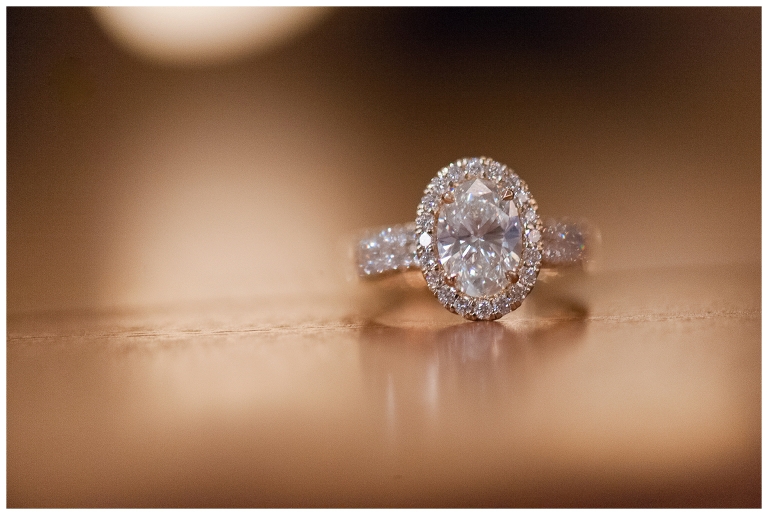 The weather was pretty cold and there was a very high chance of rain so since he was such a great planner he had a back up plan. He had decorated his apartment with lights and pictures of the two of them just in case he had to propose there instead of on the bridge.  Oh! Have I mentioned that there is a puppy involved? He had gone and picked up a new puppy at a shelter since Heather was also wanting a puppy. Look at that face! How could she say no. They named her Fancy by the way.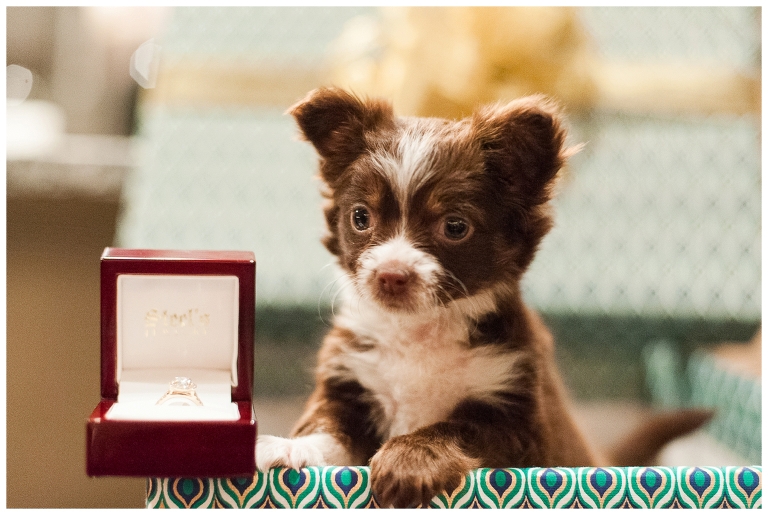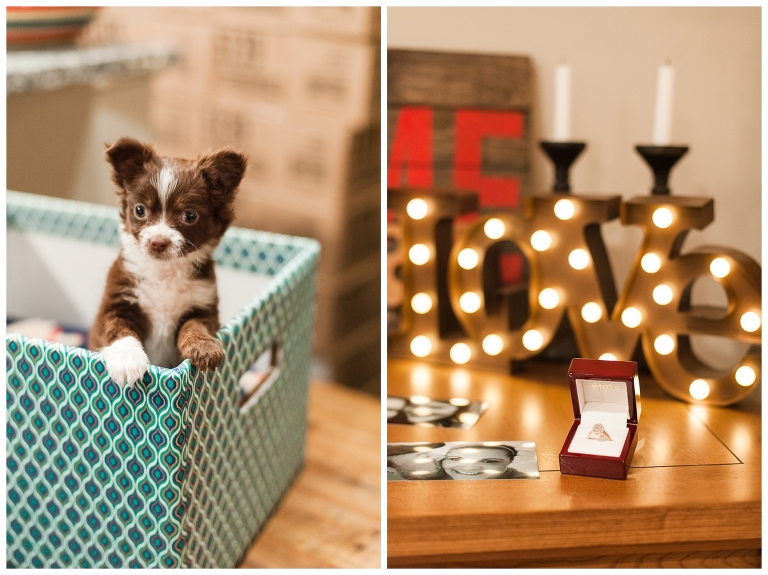 I wanted to document the restaurant so I stood outside and waited as they came up and asked them if they minded posing for a picture because I needed some nighttime shots with people. I think she was a bit suspicious, but I got the shot!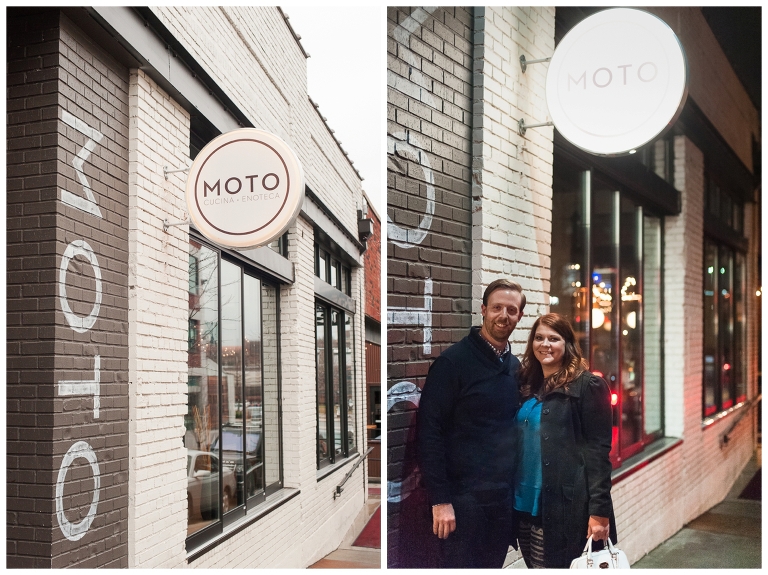 Then on to the bridge to wait. We picked up the sweet little puppy and stood on the bridge to wait. We got lots of attention when people saw the sign and the puppy. I got some strange looks. We wrapped the puppy in our warm jackets until just before time for them to arrive and then we put her in the box and stood off to the side and tried to not be noticed.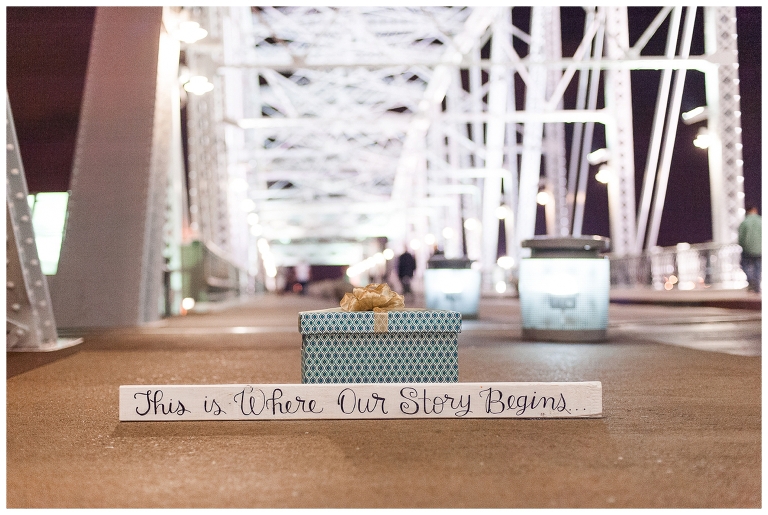 I just have to wonder what was going through Heather's head as she walked up and saw this box and sign sitting on the sidewalk.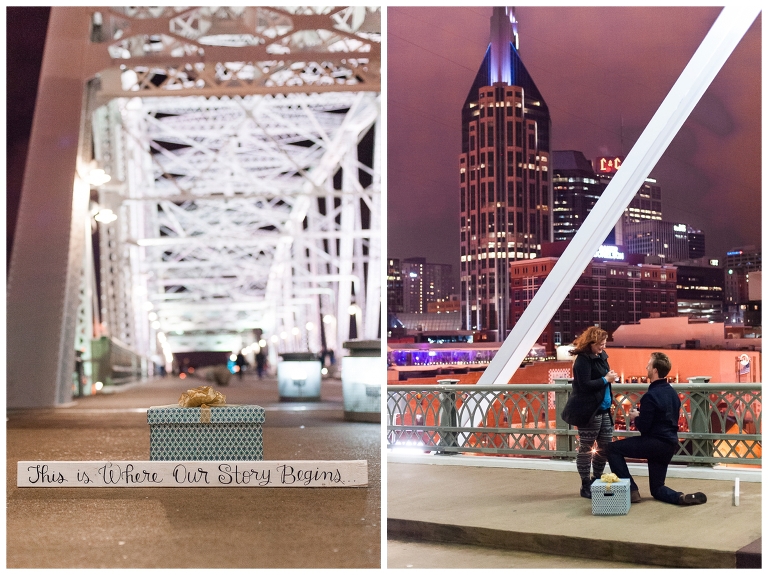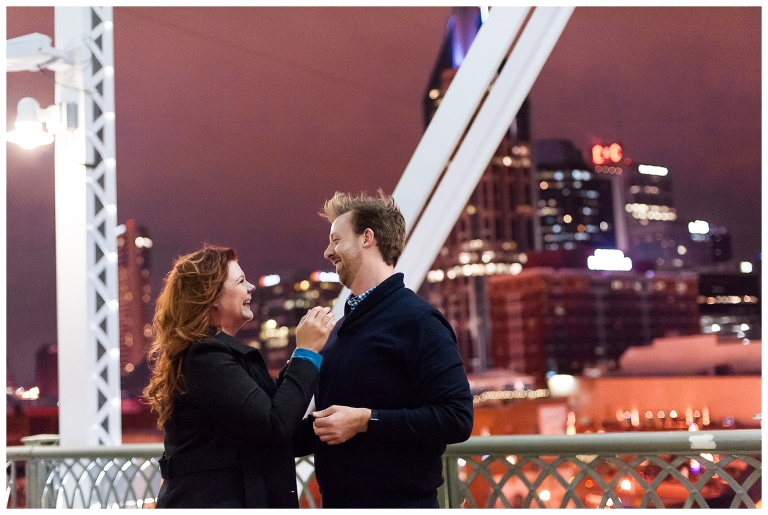 And in case you were wondering, she said yes!!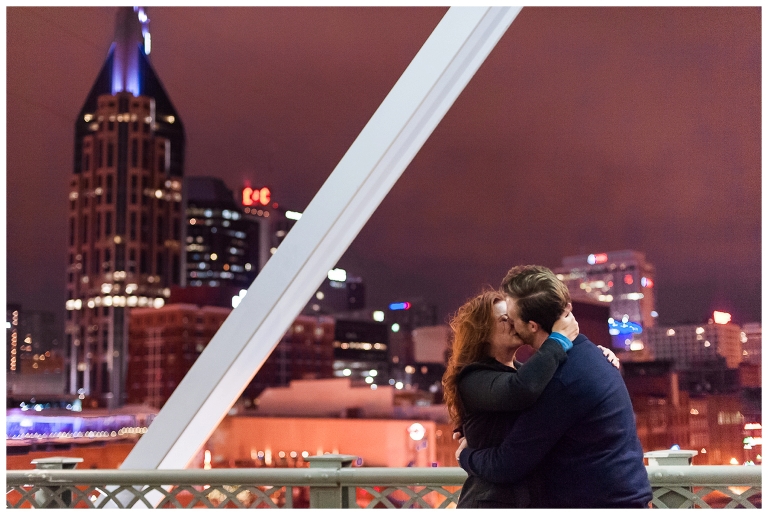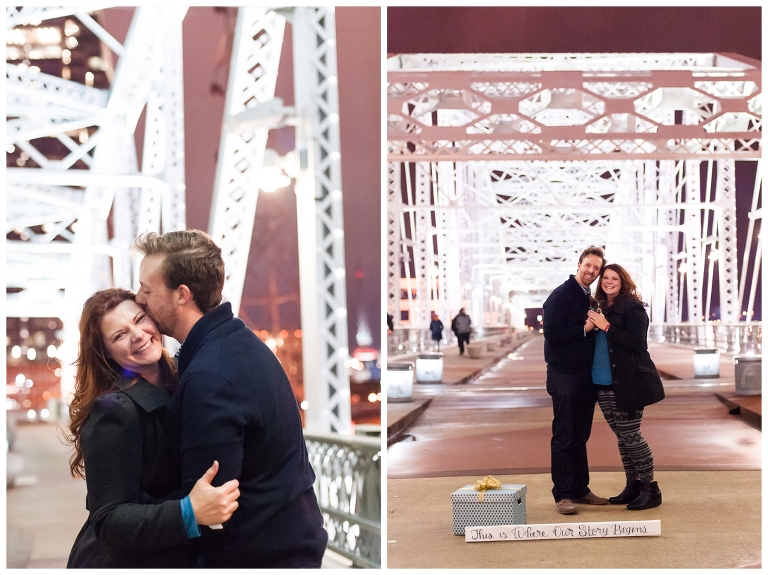 I got to meet with them the next day and get some great images of them in Nashville. I'm so excited to have gotten to meet Heather and spend a little time with them. Congratulations you guys. I wish you tons of happiness in the future!!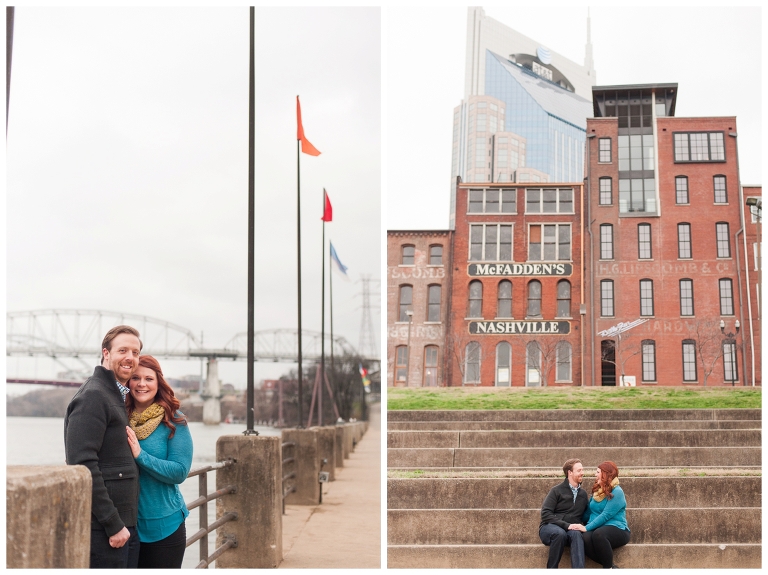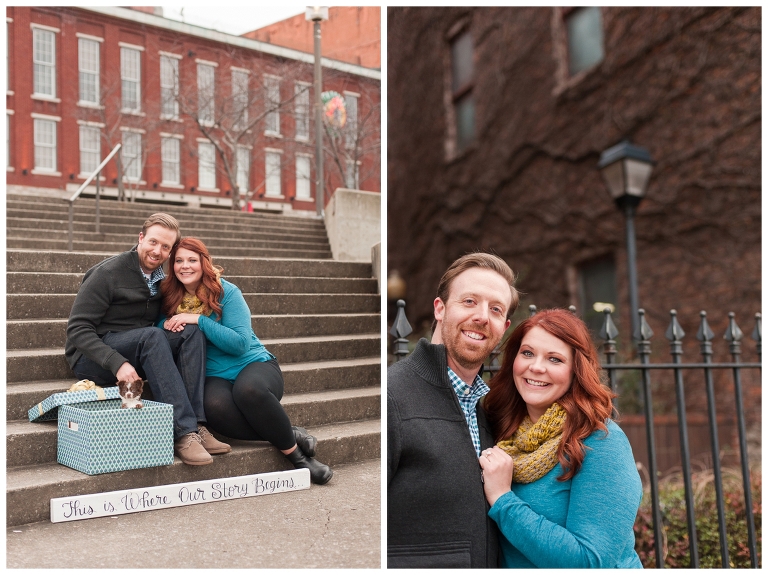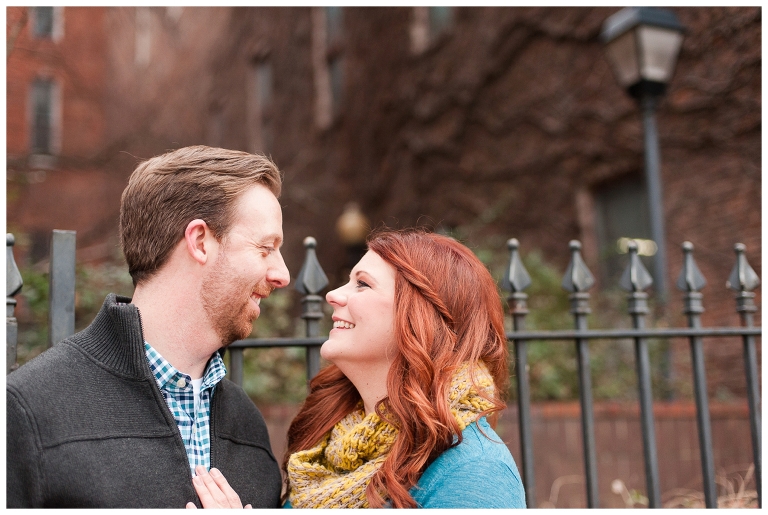 John Seigenthaler Pedestrian Bridge- http://www.nashvilledowntown.com/go/shelby-street-pedestrian-bridge
The Restaurant- Moto Cucina + Enoteca
The Ring-  Steel's Jewelry  http://www.steelsjewelry.com
The Sign-  purejoycreative.com