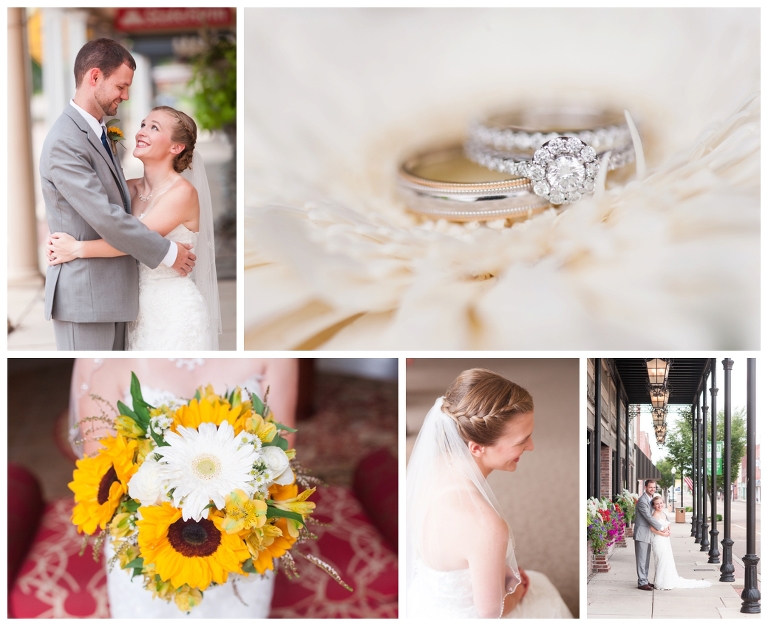 Matt & Katie got married at First Baptist Church in Martin TN. This is a large church in a really neat area of Martin. Matt works at the church and he & Katie spent a lot of time there together so it held a lot of special memories. We also got to walk around the area to do some of our portraits. When I first spoke with Katie when we were discussing their wedding she told me that the two of them have always gone for walks together. So walking around on the day of their wedding seemed fitting.
There were many special moments throughout the day. When Katie and Matt had their first look they were both nervous, especially Katie. But once they saw each other they couldn't stop smiling and talking. They seemed like real best friends just standing there filling each other in on their days so far. As Katie's father walked her down the aisle during the ceremony he teared up as he gave her away. Their wedding party and family all seemed to have so much fun together. And of course the first kiss was pretty special too.
I'm so excited for these two and happy that I was chosen to share in it with them. Congratulations you two!
Venue | First Baptist Church, Martin TN
Florist | Dresden Floral Garden
Wedding Planner | Erin Alderdice
Cake | Sandy Clayton