Last week I finally got to meet Krisy Parker Thomas of Southern Sparkle Wedding & Event Planning. It's always great meeting other local people in the wedding industry especially when they are as down to earth and easy to talk to as Krisy. We had a quick meeting in her home office so I could get to know her a bit better and now I'm even more anxious to get to work alongside her and her business someday soon. I'm betting that's how most of her clients feel after their initial meeting.
Krisy got started soon after her own wedding. She hired someone to plan for her received lots of compliments about what a good job she was doing and also realized she loved the process. She and her mom later went to a Bridal Society conference and within the next year they were going full time as wedding and event planners.
When I asked her about her favorite or most ideal client of the year she told me she actually had two come to mind. The first she mentioned was Kendall. She said that Kendall completely trusted her and her vision for her wedding. She consulted her with any questions and shared her opinions and then let Krisy run with it. Another ideal client was Edie. Edie was a month of client that hired Krisy closer to the wedding so Krisy wasn't there for the entire process of planning. Even with her month of clients Krisy prefers that the bride email her with questions. Edie did a great job of reaching out to Krisy about any decisions allowing Krisy to still be able to help her with the month of planning and helping relieve that stress.
Southern Sparkle typically books May and October a year in advance. So if you are planning your wedding for one of those two months and are wanting a wedding planner you should start at least a year in advance to give yourself enough time. Krisy recommends you first figure your budget and guest list and then choose your venue based on those two things. No one wants to fall in love with a location and then figure out it won't hold all your guests. These are just a few tiny things that a planner will think of from the beginning to save you problems further on in your planning.
Southern Sparkle automatically includes the rehearsal, wedding day and reception. At your rehearsal they will get all of your stuff together to be set up for the wedding. A wedding day for them can be a 12-16 hour day. They are there to help setup, oversee vendors and make sure they fufill their commitments. They help guide your day and keep you on track. All their packages are customizable and you can add in the things you want.
They started out as a family business with Krisy, her mom and sister. Her mom loves design and floral and this year has been improving her skills and has done more flowers. So that is offered through their services. They offer planning in Nashville, Jackson and Memphis and are hoping to move their services to 30A. They hope to soon expand to be all over the Southeast. They are hoping to grow and become a household name in the south.
Krisy said they have been blessed to be published in a lot of wedding publications and magazines. They have also won lots of awards including being named one of the best of event planners in Nashville. Krisy will also start traveling and being an instructor to train more planers this year. They also relate to their clients well because they are a family run business. I was able to briefly meet Krisy's mom and she was just as personable as Krisy. If the rest of their team is as great as they are I have no doubt you would be in great hands. So if you are looking for someone to walk along side you through planning one of the most exciting days of your life check out more about Krisy and the Southern Sparkle team and see if they are a good fit for your wedding day.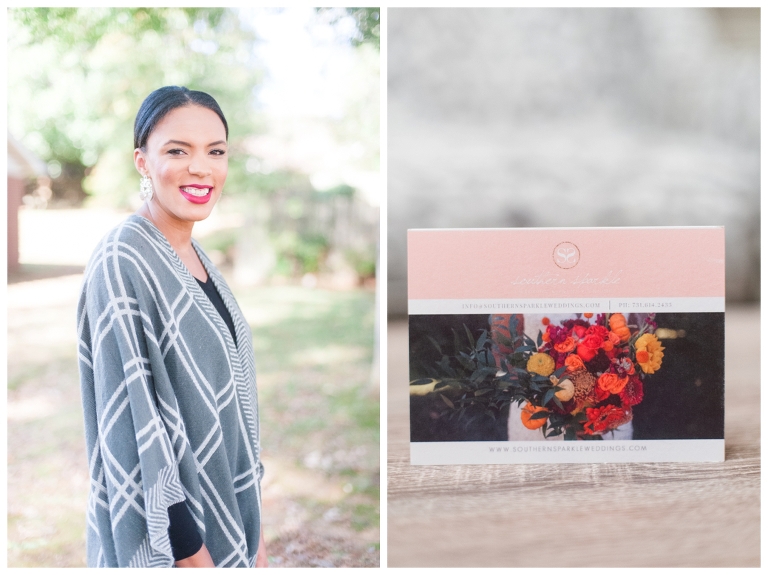 Want to get in touch with Krisy and the Southern Sparkle Wedding and Event Planning team?? Contact them here!
And don't forget to contact me if you are in need a a photographer.