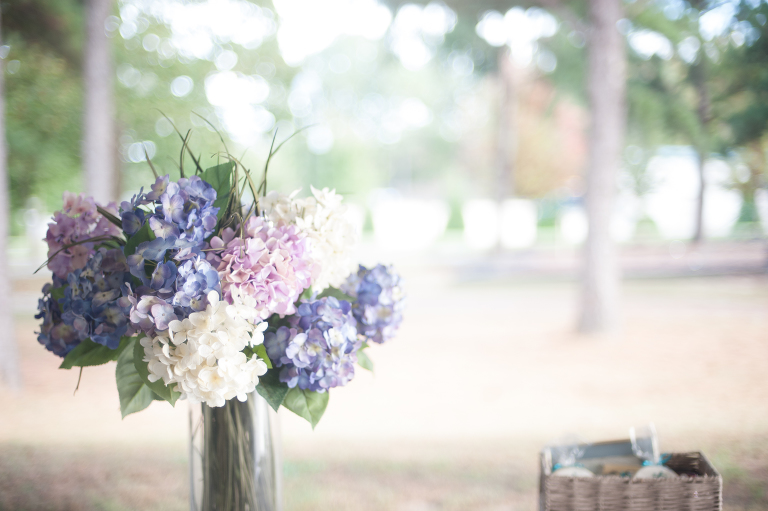 I've been doing weddings as the main photographer since October of 2001. When I began I didn't plan for weddings to be what I specialized in. I had been given the impression that weddings are something a photographer photographs mainly to make ends meet and not necessarily because it's enjoyable. But I found that the more of them I did, the more I loved them. What's not to love? Everyone is dressed up and feeling good. You have a couple that is in love and finally made it to a day that they've been planning and working towards for months. You have friends and family that may not have seen each other in a while and are happy to reconnect. You have a location that has been carefully chosen and decorated to fit the couple's style and relationship. You get a portrait aspect when you do family formals and take the bride and groom aside and let them smile at each other and love one another while you photograph it. You get the action or photojournalistic side of it as you take pictures of the event as it happens and all the people as they watch and enjoy themselves. It's the perfect mix.
So I realized that I've always loved it when a couple comes back and uses me for portraits of any kind after their wedding. First of all it's a compliment to a photographer to be used more than once by someone but I also love getting to see them again. I mean, we spend the entire wedding day together from start to finish so it's a little sad when it's all over and I don't see them anymore. So this year I have started a few new things. I have started a facebook group with all the brides I've done weddings for. At least the ones I could find. This is a place my brides and share advice or my new brides can ask questions from the experienced married ladies. It is also a great place for me to be able to reach them all if I need to. The second thing is, I am going to start having some sort of get together for my couples once a year. I will take a picture or two of each couple as an "anniversary" photo and we will get to all meet up and catch up for a bit. This year I had a picnic. My kids came and ran around at the park so it was the perfect location. Turn out wasn't huge but the company was wonderful and I am already excited for next year.
Here's the link to Amber's Party Cookies if you'd like to check her out!